The Socorro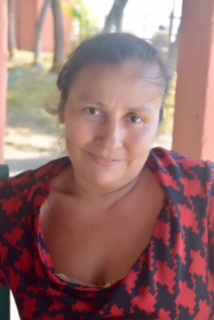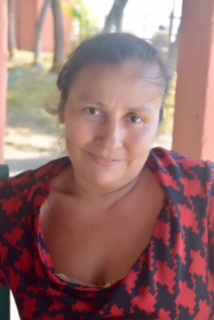 The Socorro
Small beaded bracelet with clasp made with Howlite
Howlite is a stone of awareness. It can prepare the user or wearer to receive wisdom and attunement from the Higher Self and the Divine.
It enhances ones ability to be authentic, heighten creativity and self expression. This stone is known to ease difficult communications & aid in relaxing during stressful situations or interactions.
Howlite is primarily associated with the crown chakra, but can also be used to stimulate and balance all the chakras.
This piece was made by the Padre Ramos Women's Collective in Nicaragua and named after one of the women in the Collective, Socorro. Portion of proceeds from this piece will go towards the Homebuilding Project for these women in Jiquilillo, Nicaragua.
Meet Socorro:
Her name is Maria del Socorro Estrada Gonzalez. She is 47 years old. She has 2 children - Steven age 13 and Mariana age 6. Socorro supports them by taking care of other people's homes. She also has belonged to the women's collaborate for 5 years where she give tours of the estuary in a dugout canoe and contributes by making jewelry, mirrors, cloth diapers, and soap.

She says the following about our efforts with the collective: "We are very thankful that you guys are supporting us! We belong to this collective of women. We are learning so much and this beautiful sharing with you. We are so grateful that you are doing this and teaching us to make jewelry."