Turquoise Butterfly and Howlite Earrings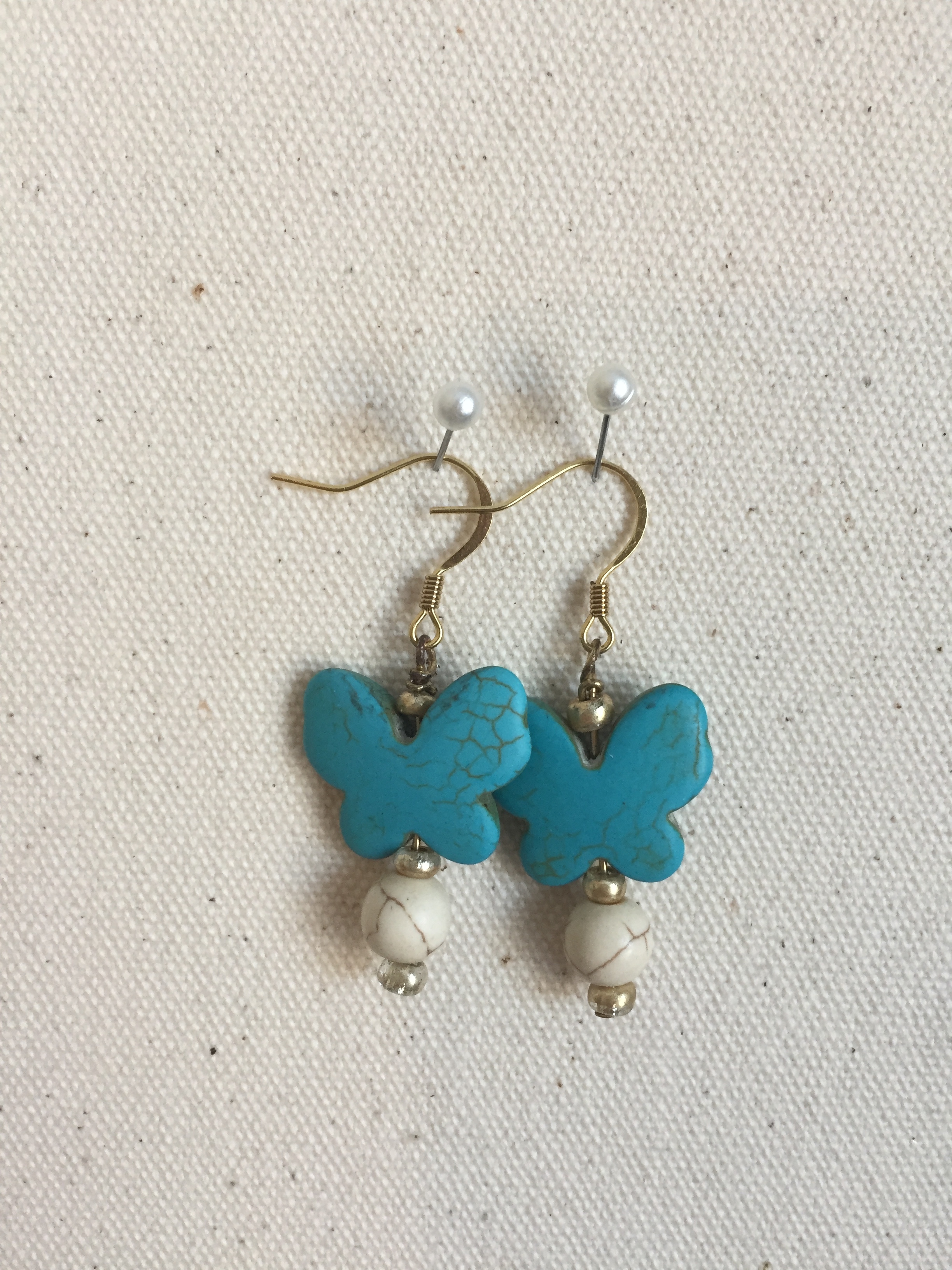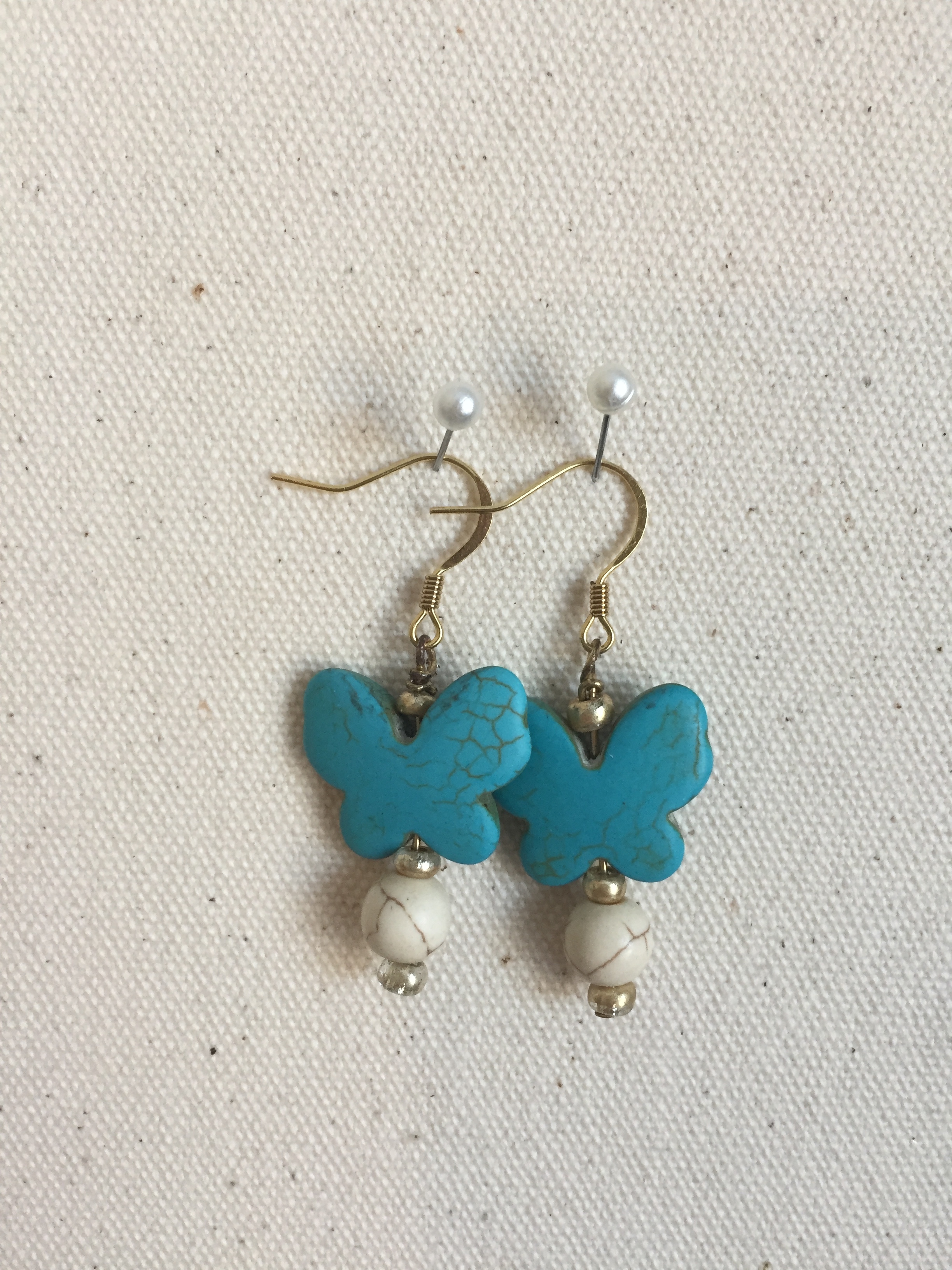 Turquoise Butterfly and Howlite Earrings
Turquoise (Truth) is connected to the throat chakra. Turquoise is a purification stone, it dispels negative energy, balances and aligns the chakras, stabilizes your mood and creates inner calm. Opens communication channels, promotes wisdom in decision making and connection with others.
Howlite (Calming & Wisdom) is connected to the crown chakra. Howlite is a calming stone, aids with insomnia, strengthens memory and stimulates desire for knowledge. Inspires calm communication and emotional expression.
This piece was made by the Padre Ramos Women's Collective in Nicaragua. Portion of proceeds from this piece will go towards the Homebuilding Project for these women in Jiquilillo, Nicaragua.